Software changelog
Check out what's new, even better or just fixed in the Phoscon App and deCONZ.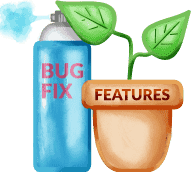 Howlin' Wolf #2 ⋅ v2.5.77
2020-05-24
Under the hood
Howlin' Wolf ⋅ v2.5.76
2020-05-22
Firmware
Firmware version 0x26350500 with routing fixes for ConBee I and RaspBee I.
Firmware version 0x26580700 with routing fixes and stability improvements for ConBee II.
Under the hood
Little Walter ⋅ v2.5.75
2020-03-09
Phoscon App
Support iCasa ICZB-KPD12, ICZB-KPD14S and ICZB-KPD18S in switch editor.

Show Xiaomi light sensor in devices sensors page.

Show Xiaomi WXCJKG11LM, WXCJKG12LM, WXCJKG13LM and QBKG11LM on devices switches page.

Show Bitron 902010/23 remote control on devices switches page.

Fix bug that gateway settings page did show an offline page.

Fix that the gateway itself did show up in the devices lights overview.
Under the hood
Elvis ⋅ v2.5.74
2020-02-25
Phoscon App
More sensors and switches from Climax, NYCE, Lutron, Legrand Stelbro and Heiman are shown in the respective device overview pages.
Hide switches on the main page if they don't have a proper internal group or any lights assigned to it. That choice was made to prevent confusion with the offline mode until a proper UI is available. The Phoscon App Switch Editor is the preferred way to configure switches.
Under the hood
Fix deCONZ not trying to reconnect to the ConBee, ConBee II or RaspBee in certain states after loosing the connection.
After deCONZ starts it will now wait 15 seconds before the device gets automatically connected in order to prevent reboot issues. This is a workaround which will later on be fixed in firmware of ConBee II.
Support Tuya/Blitzwolf TS0201 temperature/humidity sensor faa948
Support GS SKHMP30-I1 smart plug 37cd10
Support Develco SMRZB-332 Smart Relay DIN 826566
Support Iris motion sensor v3 578a69
Support Legrand wireless shutter switch edf380
Support iHorn temperature and humidity sensor 8d30c0
Support GE 45856 on/off switch 651343
Support RaspBee, ConBee, ConBee II, XBee under lights resources 8c8e4b
Improve multi endpoint ZCL value handling 0f5641
Allow bindings for Xiaomi devices 50823d
Fix battery reporting for Xiaomi Zigbee 3.0 light sensor b9bbac
Fix double use of ZCL sequence numbers 33d8a8
New firmware 0x26340500 for ConBee I and RaspBee to fix IKEA routing issue. The ConBee II firmware for the fix will be available soon. #1261
Beetlejuice ⋅ v2.5.71
2019-11-19
Phoscon App
Improve settings page while installing or updating Homebridge-hue
Fix scrolling on the manage lights page with many devices #2026
Under the hood
Noodle soup ⋅ v2.5.70
2019-11-05
Phoscon App
Samsung devices are now shown with respective icons.

Xiaomi Aqara Cube drop gesture added to Switch Editor.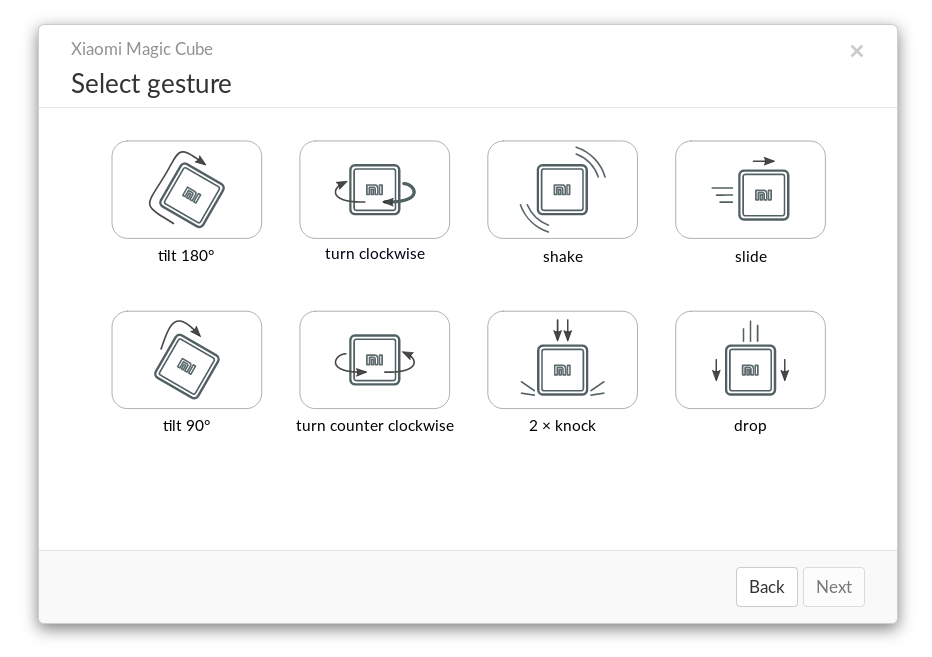 Various bug fixes for the login page and usage of new discovery service at https://phoscon.de/discover
Fix Switch Editor scrolling in the switch selection page with many items
Fix Switch Editor not able to create or edit rules #1931
Under the hood
Add ZHABattery resource for IKEA FYRTUR and KADRILJ smart blinds #1827
Support Sunricher (Luzense) switches #1509
Support Samjin/SmartThings button #993
Support ORVIBO SF21 smoke sensor 7f9016
Support IKEA SYMFONISK sound controller #1898
Support IKEA signal repeater as light #1095
Initial support for LifeControl enviroment sensor 538075
Initial support for iCasa/Sunricher remote #1978
Use UTC timestamps for daylight sensors sunrise and sunset attributes #1828
Use meaningful default names for new lights based on the type 6a1356
Prevent creation of a CLIP sensor with already existing uniqueid 8239d3
Make config.offset range more general from [-500,500] to [INT16_MIN,INT16_MAX] 65db79
Fix OSRAM/LEDVANCE TW lights identify as 'Color temperature lights' #1835
Fix check for localhost login when using local proxies f780c3
Fix deCONZ systemd restart handling
Bump Homebridge-hue version to 0.11.41 4a2e41
Setup binding for client clusters for innr RC 110 #653
Improve Zigbee network startup 7699c9
Add ne operator for rule conditions #1874
Improve support for Legrand netatmo gamme #883
deCONZ builds on Windows are now included in the automatic build process
Known issues
The commit 7699c9 introduced a bug which can lead to a restarting loop of deCONZ. If you're affected by this, please wait until version 2.05.71 gets released. The bug is fixed in commit 048180.
Kniffel ⋅ v2.5.69
2019-09-08
Phoscon App
Show ConBee II image on the login page
Improve pairing of Xiaomi sensors and switches
Raspberry Pi 4B
The WiringPi library needs to be updated manually which is now described in the RaspBee installation instructions:

All SD-card images are now based on Raspbian Buster to support the Raspberry Pi 4B
Xiaomi Magic Cube in Switch Editor
The magic of the Cube has entered the Phoscon App Switch Editor.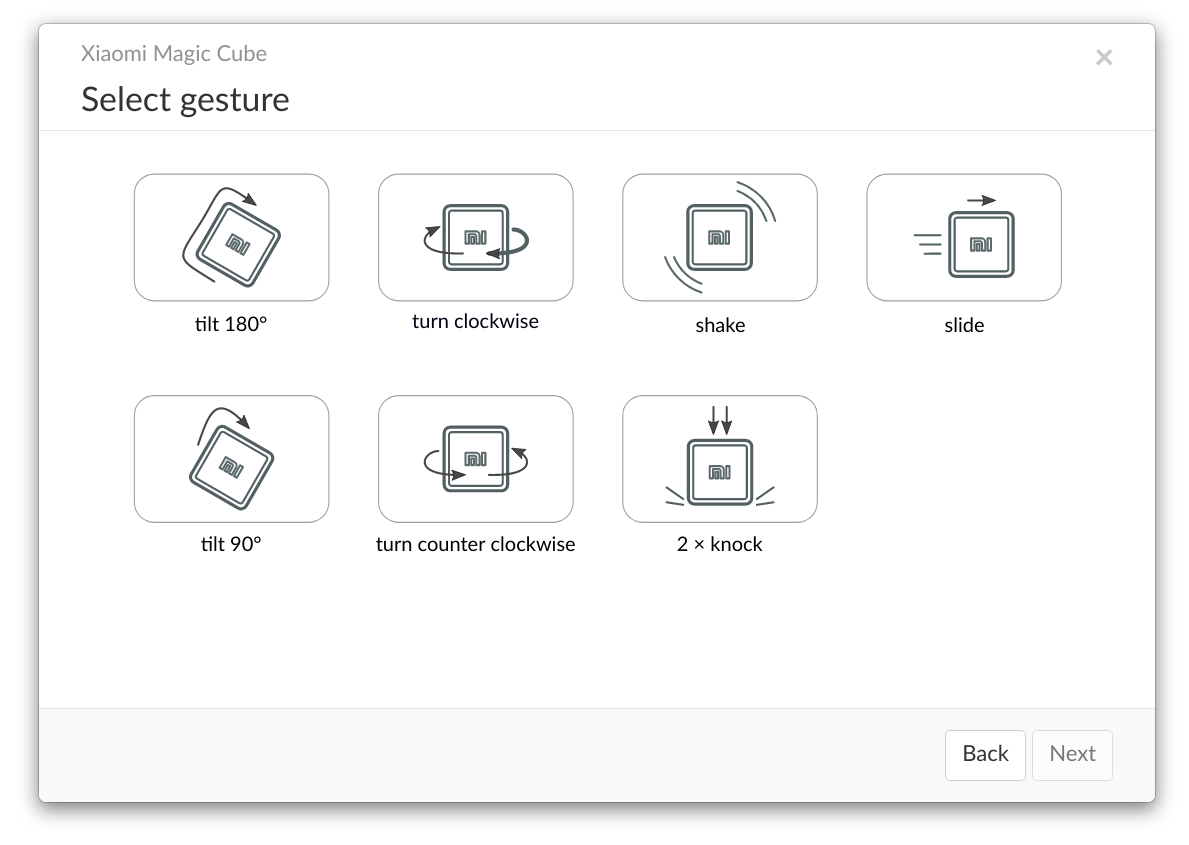 All gestures, like shake and rotate, can be assigned to actions similar as it works with regular switches.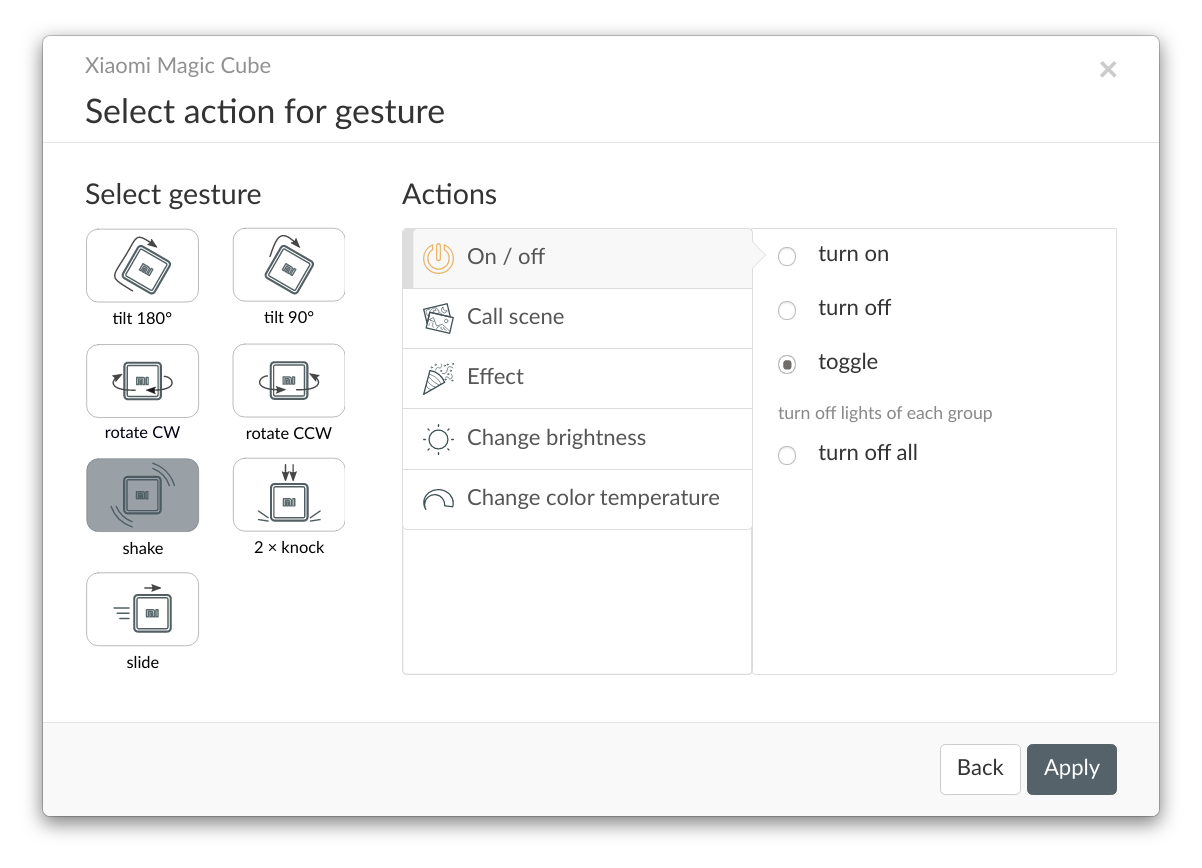 A fully configured Cube is a powerful yet easy to use remote control for adults and kids. The focus on gestures was chosen so it doesn't matter on which side the Cube is laying.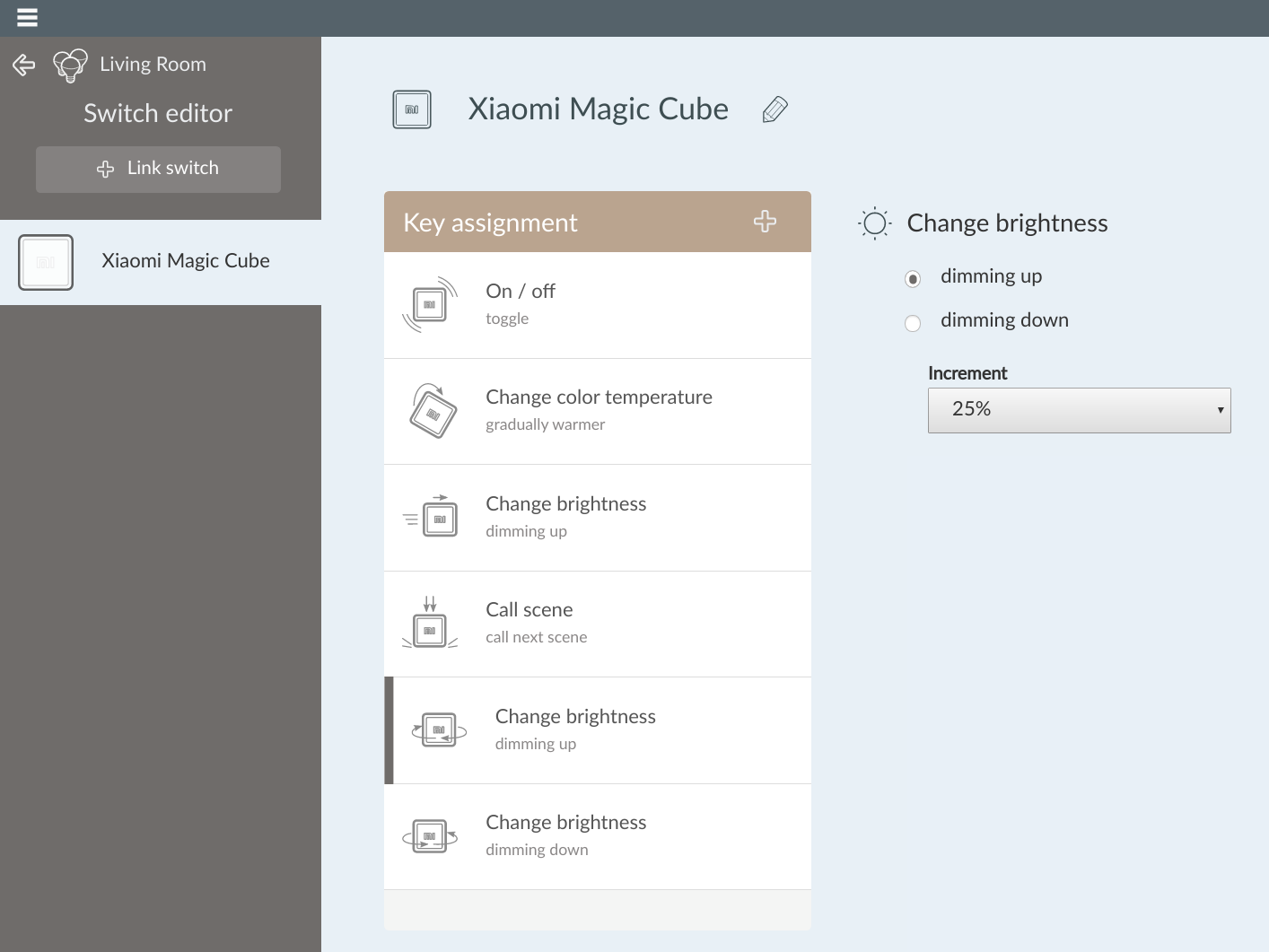 Under the hood
Jackenteer ⋅ v2.5.67
2019-09-05
Phoscon App
Fix toggle action in Switch Editor, where sometimes a button needed to pressed twice #1780 #1181 Note that existing key assignments needs to be updated or recreated for the fix to work.
Fix JS exception when importing a backup while the Zigbee network isn't connected #1757
Fix Amazon links on the help page
Improve Homebridge PIN handling and show versions
Fix gateway settings undefined timezone exception
Various WiFi related fixes
Under the hood
REST-API support for IKEA FYRTUR/KADRILJ and the open/close remote #1121
Support Raspbian Buster for Raspberry Pi 4
Support Debian Buster AMD64 platform
Fix node limit of 5 instead 200 on AARM64 platform #1588
Fix GLEDOPTO RGB-CCT color mode handling #1526
Smaller improvements for deCONZ bootloader handling
Don't spam logs with wlan0 messages
Skip unknown ZCL attributes when processing read/report attribute response
Improvements for group0 handling 96b1c9
New script for IKEA OTA files via curl and jq 630ac2
Support siren of Bitron smoke detector e3870e
Support Develco smoke detector #1534
Support Develco magnetic sensor #1667
Support Develco smart plug mini #1689
Support Develco window sensor 99be7d
Support ORVIBO switch 95aa01
Support ORVIBO dimmer 95aa01
Support ORVIBO motion sensor 95aa01
Support ORVIBO smoke sensor 0b5e05
Support Heiman CO sensor (new model) #1563
Support Heiman HS1HT-E temperature and humidity sensor #1611
Support LifeControl smart plug 2980e8
Support iCasa in-wall switch #1124
Support Konke sensors #1607 (wip)
Use ZCL attribute reporting for iCasa keypad battery readings f158c6
Add simplified gesture attributes for Xiaomi Cube 1436df
Fix Node.js and homebridge-hue installation script 713202
Add Homebridge-hue configuration to backup