The smart dimmer switch
Brings classic dimmable luminaires into the wireless Smart Home
Simple retrofitting for existing switch modules
High signal range due to power amplifier
Dimming of loads per phase cutting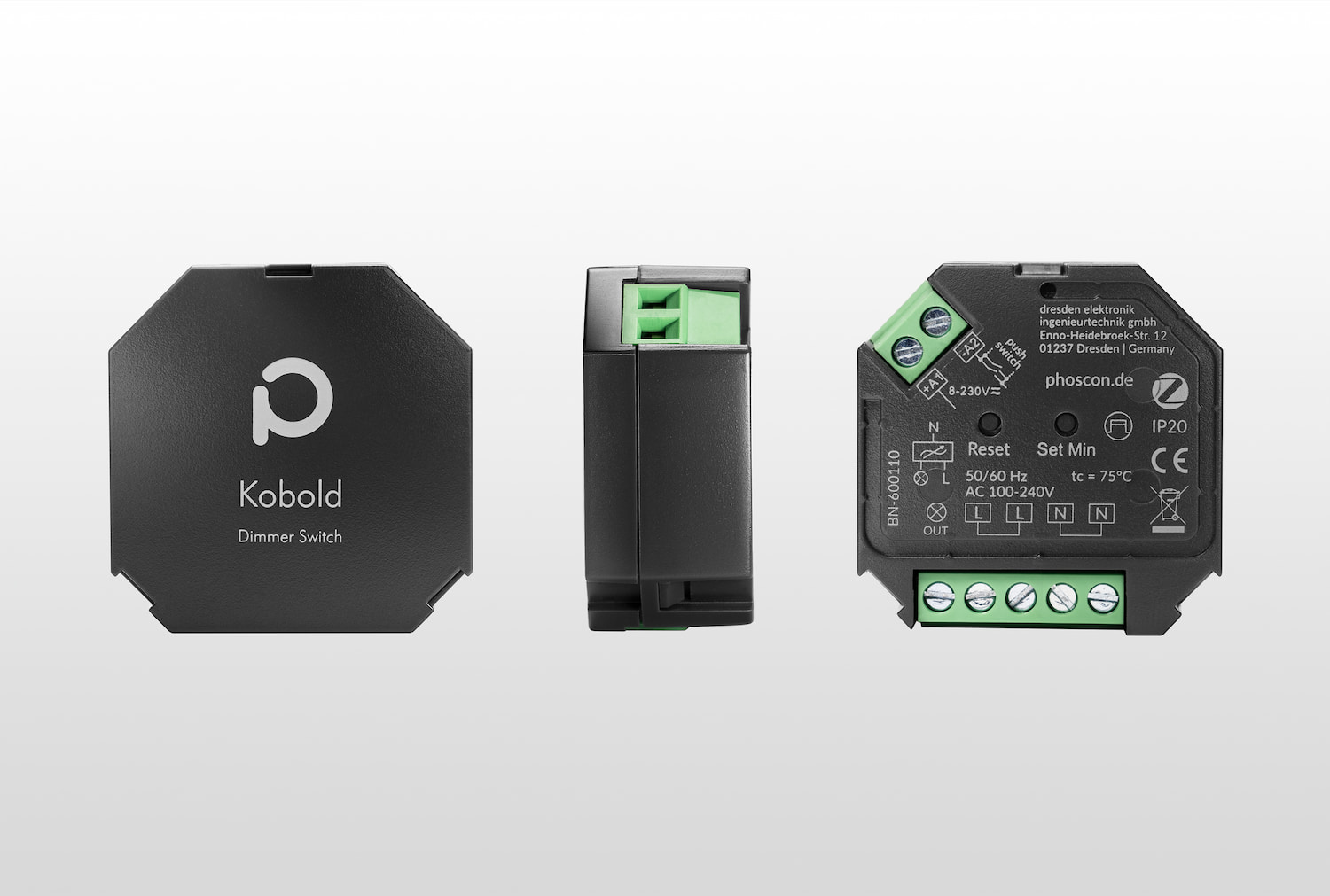 Controlling
The connected light is controllable with Zigbee 3.0 compatible Smart Home systems like Philips Hue and Amazon Alexa.
The existing wall push button is connected to the Kobold and becomes part of the Smart Home. The following modes of operation are available:
1) Default: The Kobold controls Zigbee 3.0 lights via the push button. Existing classic push buttons gain new functions, such as switching through created scenes. The button actions are configurable in the switch editor of the Phoscon app.
2) Device control: The Kobold is controlled by a Zigbee 3.0 device, such as a remote control.
3) Voice control: Commands like on/off and dimming are executed by voice command. This requires a voice assistant like Amazon Alexa.
4) Apps: Commands are sent with the app of a Zigbee 3.0 gateway.
5) Basic functions: The Kobold controls Zigbee 3.0 lights directly by pressing the push button. For this configuration a ConBee II or RaspBee II is required initially, afterwards no gateway is necessary for control.
Signal range
With the integrated power amplifier, the Kobold acts as a strong Zigbee repeater and increases the range of other devices such as lights, switches and sensors.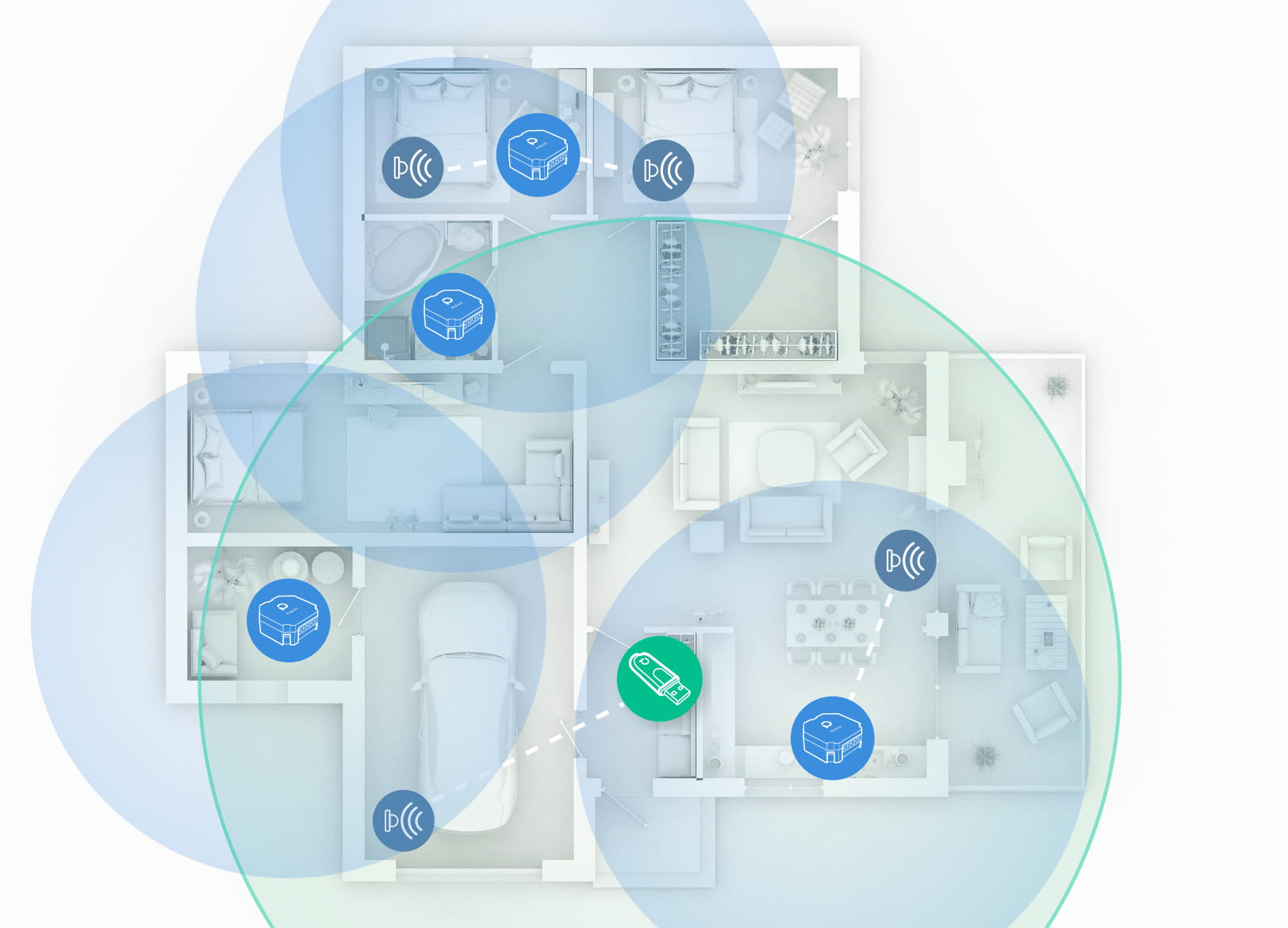 Devices in remote locations are reached over the Zigbee Mesh network.
Works without cloud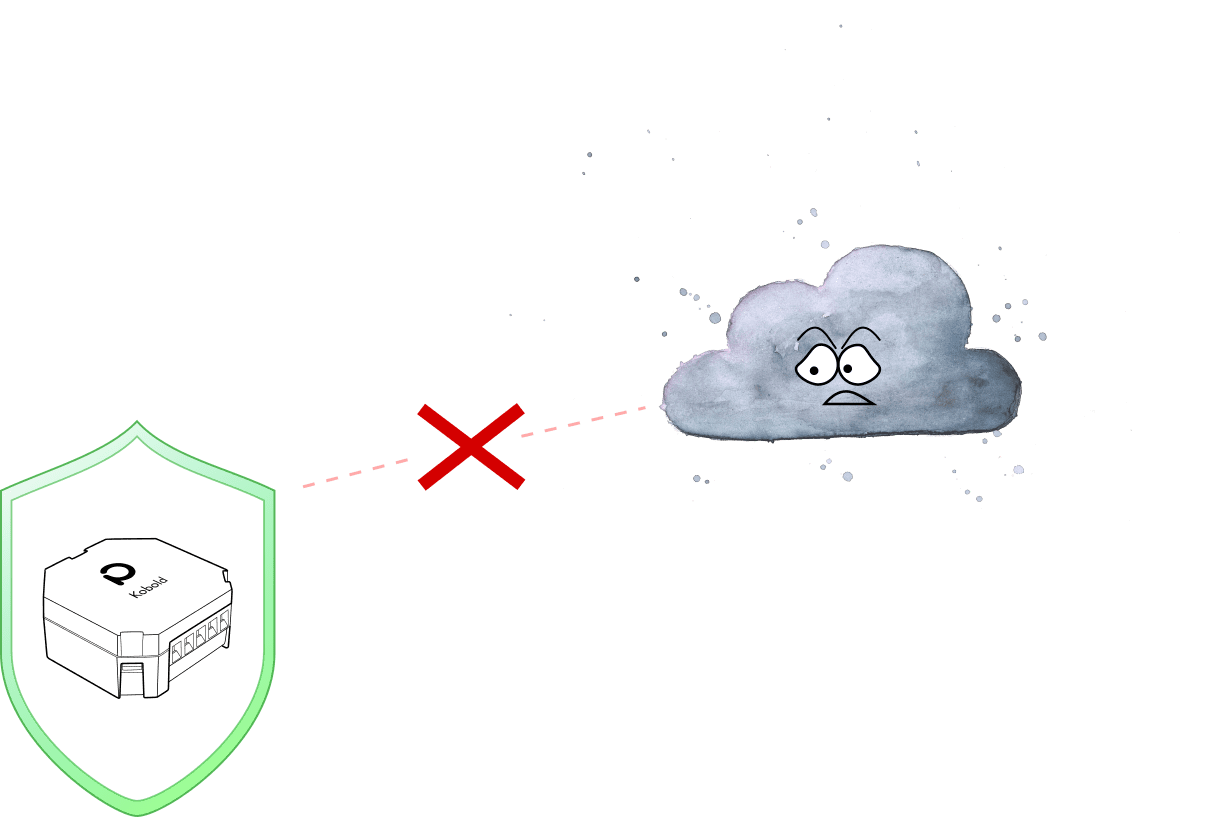 No login or registration is necessary to start up and use the Kobold. The control is purely local, without Internet.
Sustainability
Phoscon products have no expiry date and receive firmware updates and active software maintenance to ensure stability and compatibility. This is part of Phoscon's definition of sustainability.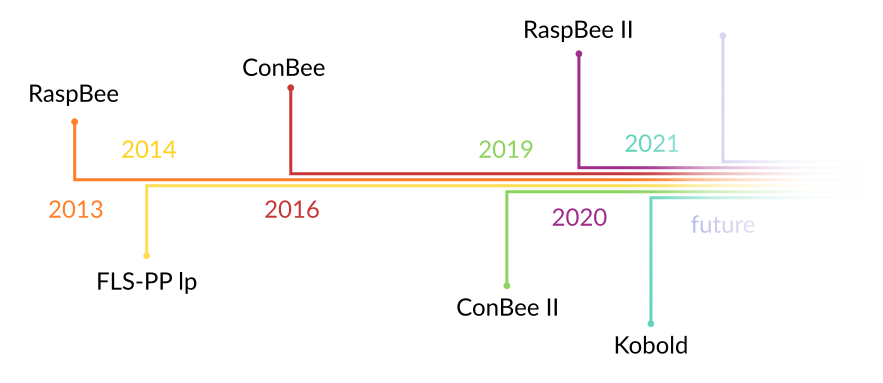 Buy Kobold
Amazon
Typically ships within 1–2 days.
Further retailers