Phoscon Software Package
The Phoscon App to integrate and control many popular Zigbee devices and to setup automations and rules.
deCONZ to configure, control and display Zigbee networks.
Recommended third party Apps for Android and iOS.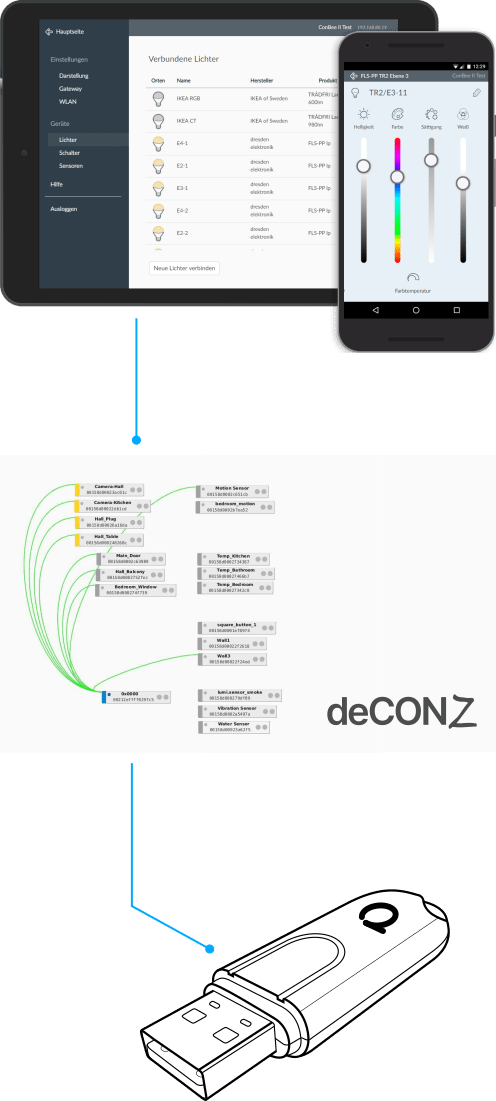 Phoscon App
The Phoscon App is a powerful tool to configure and control small and large smart light installations. Specializing in the popular wireless standard Zigbee, the Phoscon App supports a steadily growing number of lights, sensors and switches from various well-known manufacturers.
More insights into the Phoscon App and what is possible with it can be found in the documentation →
Remarkable simple device setup
Commissioning wizard for numerous devices with step-by-step instructions
Switch editor to configure various switches and remote controls individually with functions
Device overview to show light states and sensor values at a glance
deCONZ
Visualization of the network
The deCONZ software enables the communication of ZigBee devices from different manufacturers, such as IKEA, Philips and Xiaomi, with the corresponding gateways of ConBee and RaspBee series. The network is displayed graphically, which gives a simple overview of connected devices, their role in the network and mesh-network connections.
deCONZ has an open API and a variety of integrations in home automation systems such as Home-Assistant, Domoticz, Mozilla IoT, openHAB and many more.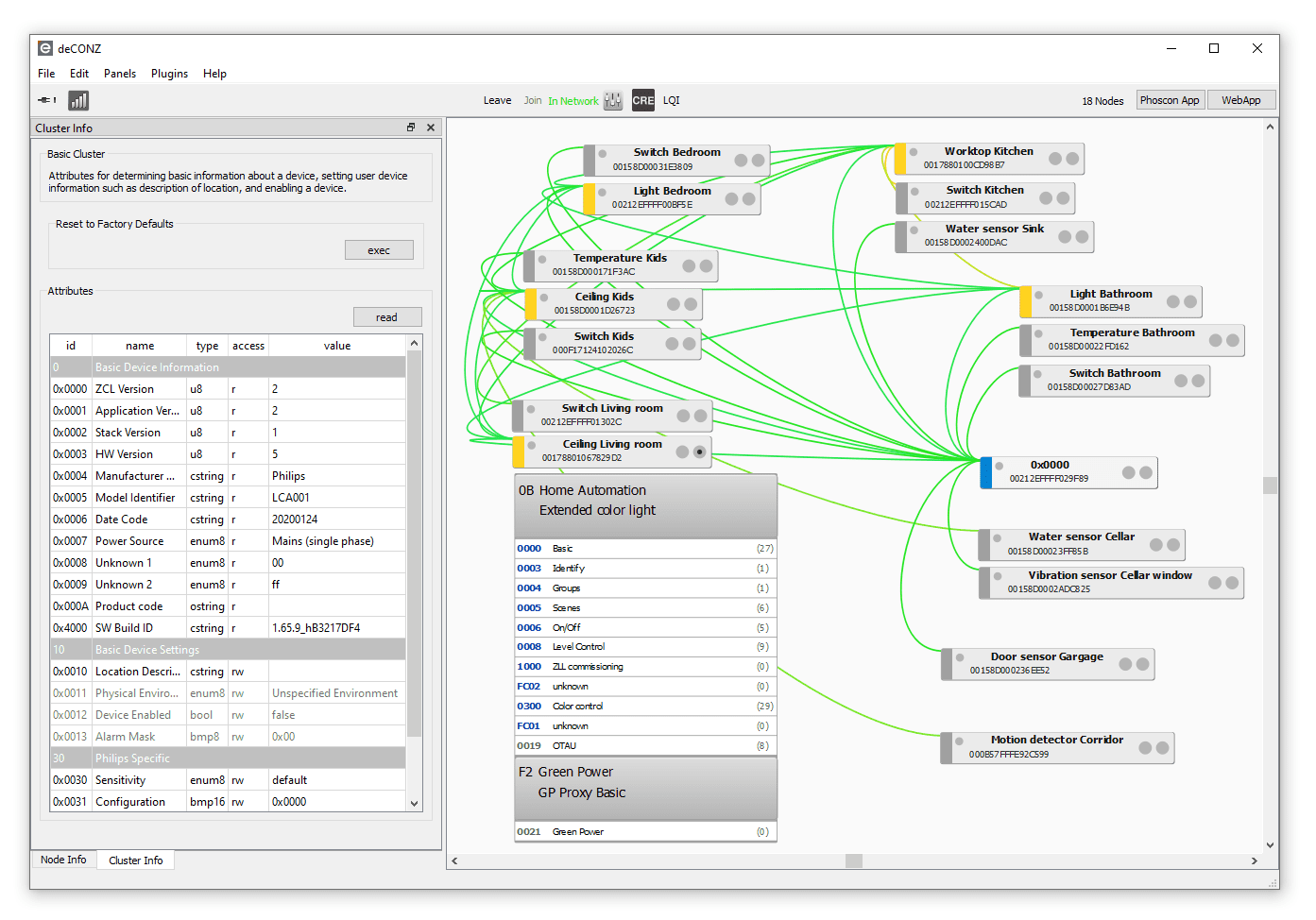 Recommended third party Apps
Hue Essentials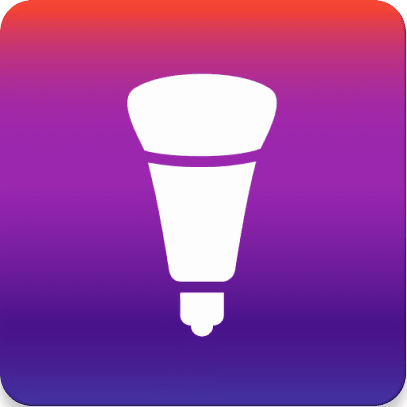 for Android and iOS
widgets to control lights, groups and scenes
compatible with wearables
The Hue Essentials App offers a simple and fast way to control your smart home. The use of widgets is particularly practical here, as sensor values are shown at a glance and lights can be controlled without opening the app.
Further information under hueessentials.com